RALLYE AÏCHA DES GAZELLES DU MAROC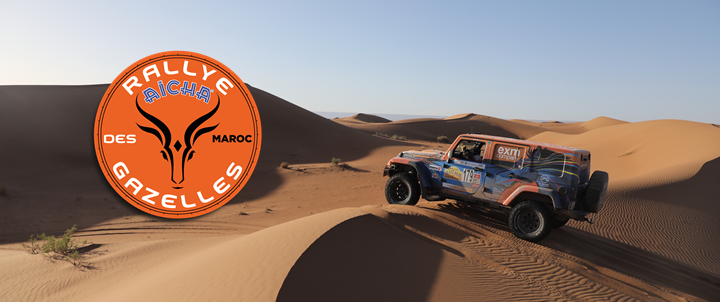 BE PART OF THE LEGEND
The Incomparable: the only 100% off-road rally-raid for women in the world.
With its unique concept, the Rallye Aïcha des Gazelles du Maroc proposes a new vision of motorsport: an event where the pleasure lies in driving without excessive speed, and eco-driving is encouraged and rewarded. The goal is to drive the shortest possible distance while making it to all the checkpoints.
This rally is THE reference for all women in search of an exciting, life-changing challenge and the chance to really push their limits.
Are you ready?
To be alone in the desert with just your teammate?
You will plot your own off-road route across the desert.
To be cut off from the world with no GPS?
You will have no GPS, just a compass and a map of the desert. Mobile phones are also prohibited!
To make strategic decisions?
Will you decide to drive straight across difficult terrain
or
Go around it but earn more penalty points?
For an intense experience?
For 9 days, experience the Adventure of your life and find yourself completely letting go!
Become a Gazelle!


The information documents below will help you get started.
(Note: these links are not permanent: we encourage you to download the documents so you will always have access to the information you need).
Dates and Special Offers
31st edition – March 18 to April 2, 2022 : click here
Looking for a teammate? Click here
Find former Gazelles here
Visit our online store here 
A team to guide you! Give us a call!
France and other countries not listed below
Phone: +33(0)4 90 90 06 66 Anthony: a.corrochano@maienga.com | Elodie: e.garcia@maienga.com 
Morocco Hélène Clemenson: heleneclemenson@gmail.com
USA Karine: usagazelles@maienga.com
Canada Carole: canada@maienga.com
We thank you for your confidence, and would be happy to discuss the event or answer any questions you have. Please don't hesitate to get in touch.
The Maïenga Team.
Other Maïenga events
Maienga and all its events are ISO 14001 certified.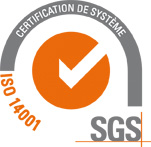 Maïenga
2 Bd de l'Abbé Valla – 30400 VILLENEUVE LEZ AVIGNON
FRANCE
maienga.com