BECOME A GAZELLE : IT ALL STARTS HERE AND NOW
ENTER THE LEGEND
Created in 1990, the Rallye Aïcha des Gazelles du Maroc is a one-of-a-kind human adventure that allows all women to live an intense, authentic experience.
6,000 women between the ages of 18 and 71 from more than 70 different countries have already lived the adventure.
You too can take part in this event without speed, whose concept based on old-school navigation and off-road driving will take you back to the roots of Adventure with a capital A.
The goal of this legendary competition: to reach the checkpoints while driving the shortest possible distance. With this concept, we laid the foundations for eco-driving back in 1990.
Share our commitment! The Rallye Aïcha des Gazelles du Maroc is the only motorsport event in the world with ISO 14001 environmental certification.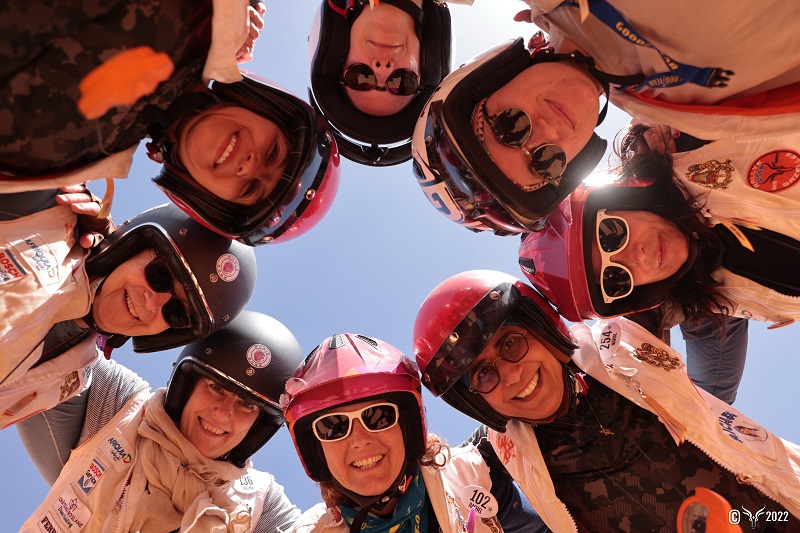 BE PART OF THE LEGEND from April 12 to 27, 2024
To be a woman aged 18 or over
To find the right teammate (it's up to you to decide who will be driver/navigator, and you can switch roles during the rally)
5 CATEGORIES of VEHICLES to CHOOSE FROM :
4×4 / Truck
A team is 2 participants and a 4×4 vehicle or truck (Truck teams may have 3 participants)
Quad / SSV (single/double)
A team is 2 participants and two Quad bikes or one 2-seater SSV or two 1-seater SSVs
Crossover / Crossover Hybrid
A team is 2 participants and a Crossover or Crossover Hybrid
E-Gazelle AUTO
A team is 2 participants and an electric CARE-Gazelle Buggy
A team is 2 participants and an electric BUGGY
STEP 1 : SUBMT AN INFORMATION REQUEST AND ATTEND A (VIDEO) PRESENTATION MEETING
We encourage you to submit a request for information in order to receive the "BECOME A GAZELLE" Participation Guide: 60 pages containing everything you need to know about the event.
We invite you to attend a video meeting !

These meetings are free and open to all women interested in the Rallye, regardless of the edition. They are an opportunity to learn more about the event and its unique concept…
DID YOU KNOW ?
There is no selection process to participate in the Rallye Aïcha des Gazelles. The Rallye is an event for beginners but also attracts professionals.
Each year, 75% of teams are living the adventure for the very first time.
SO WHY NOT YOU ?
In addition to being physically and mentally fit, you will need to be prepared :
Navigation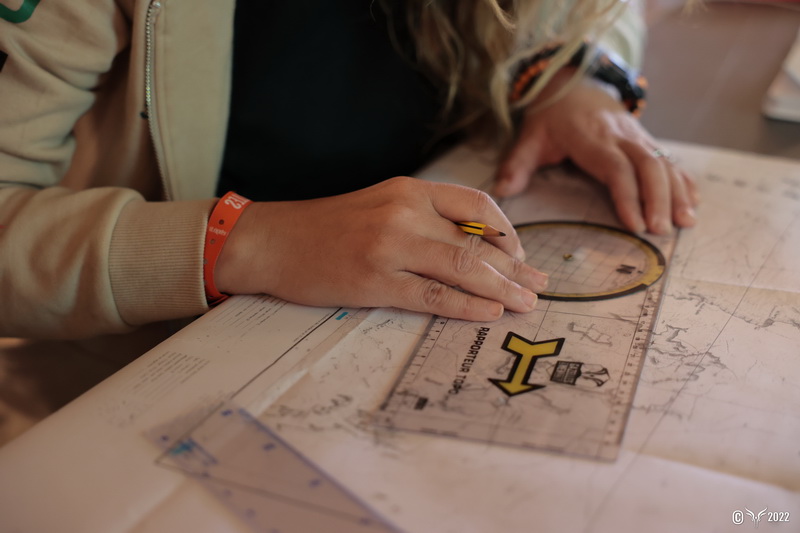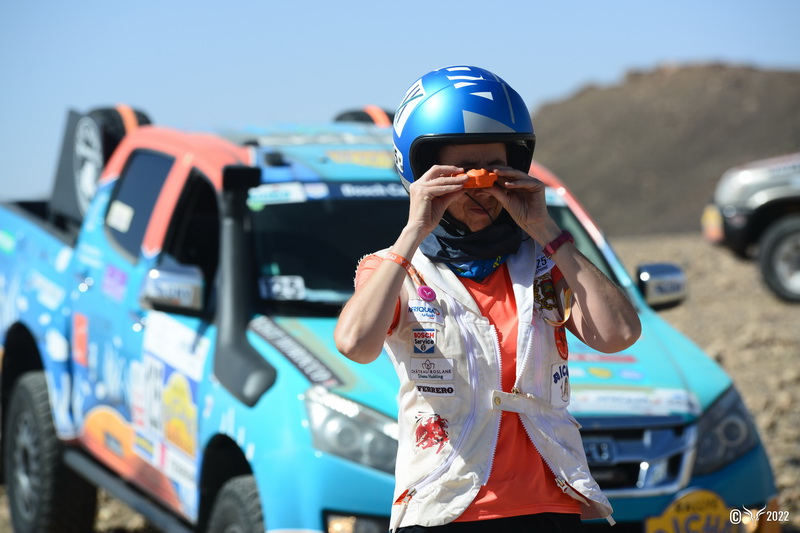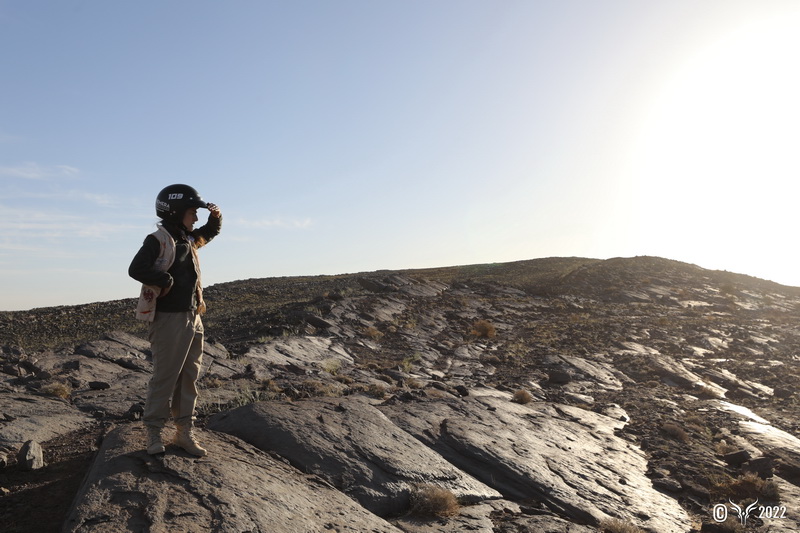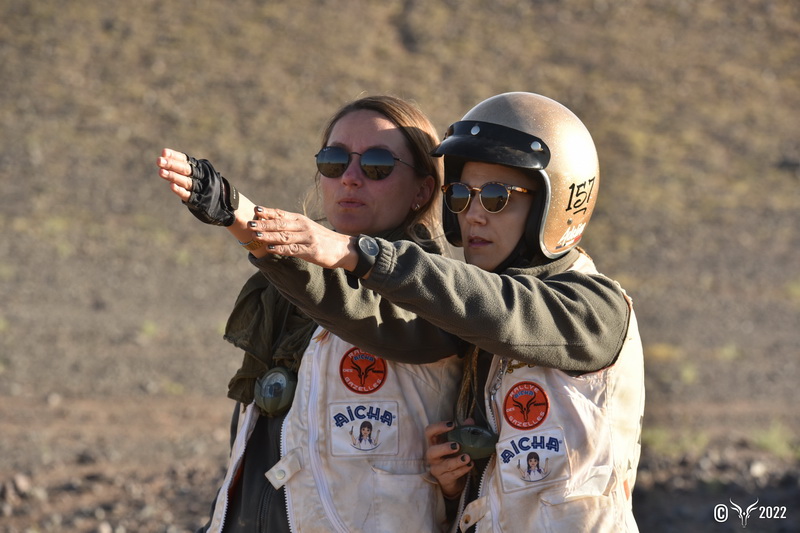 Our organization offers a compulsory Navigation training course to ensure that all new Gazelles receive the same training. Over the course of a weekend, you will learn the theory and practice of land navigation.
After this training course, "old-school" navigation will hold no more secrets for you !
Driving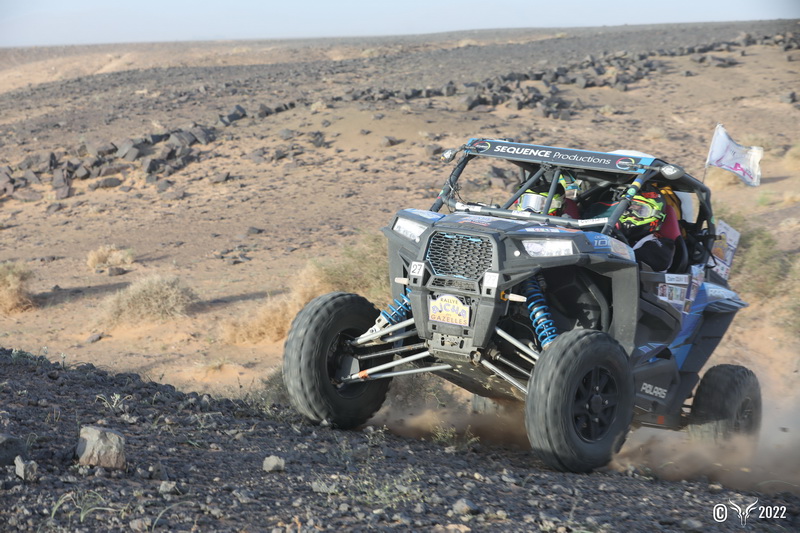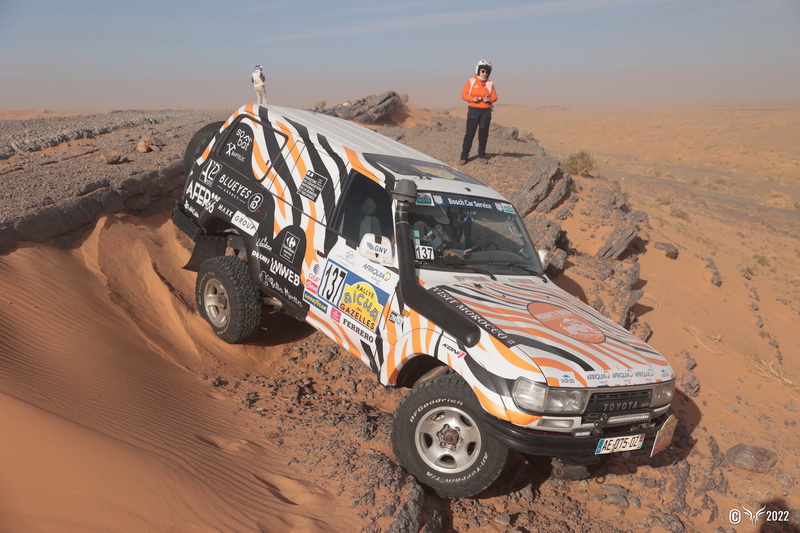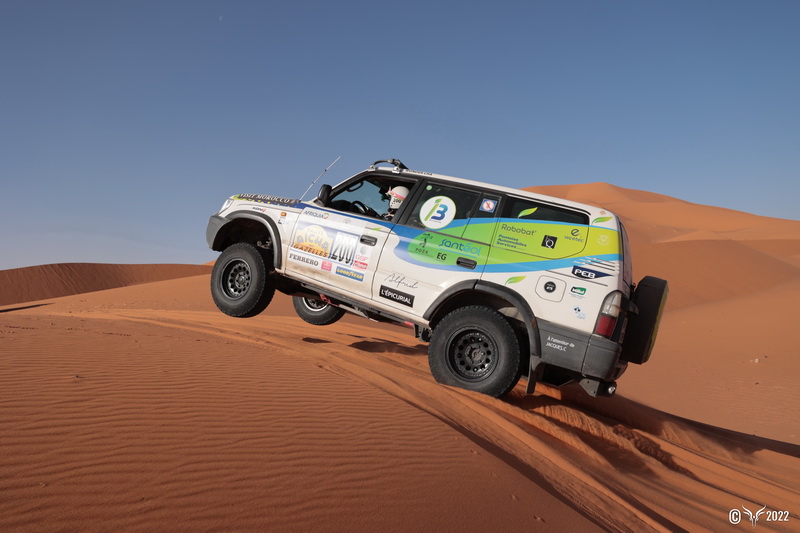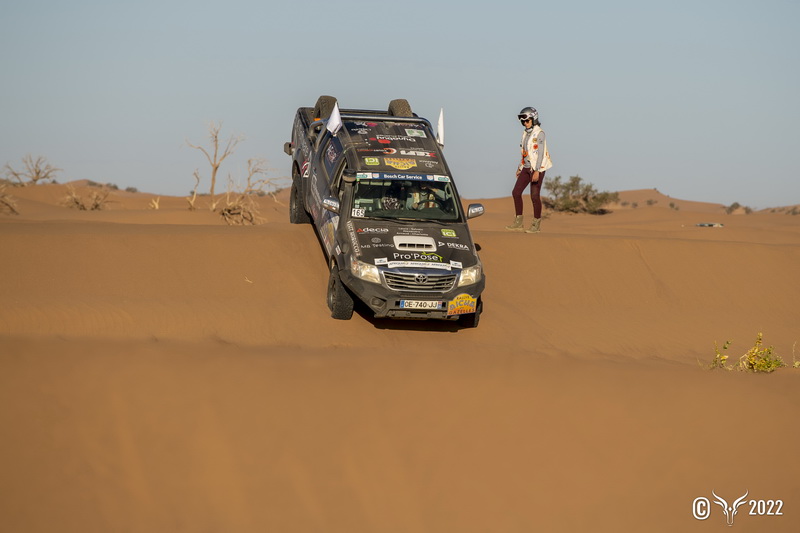 Off-road driving training (theory and practice) is highly recommended. Our organization can help you find a reputable off-road driving school or instructor.
Mechanics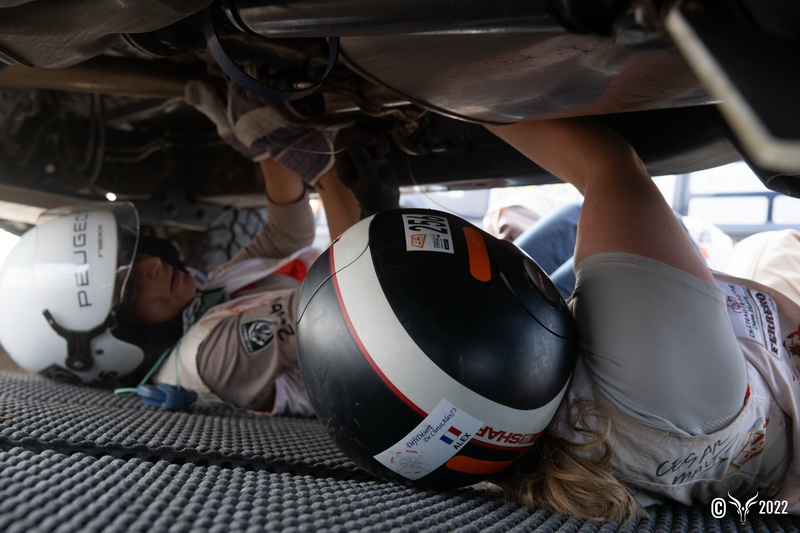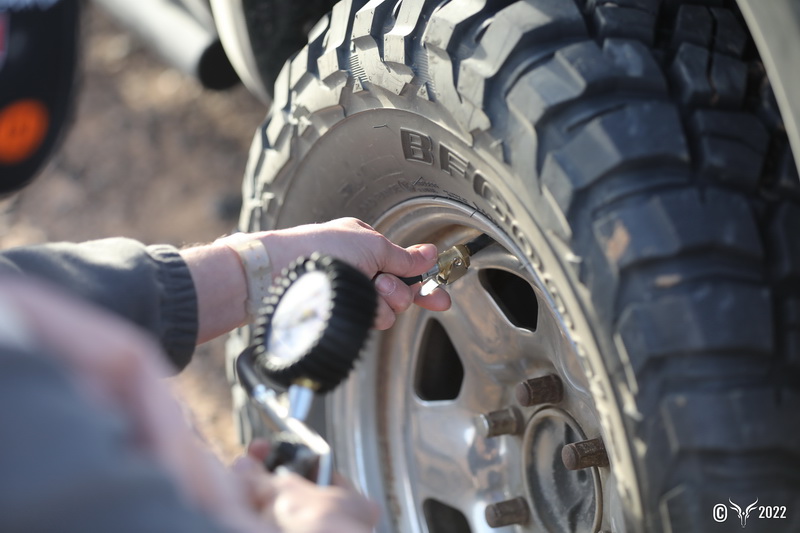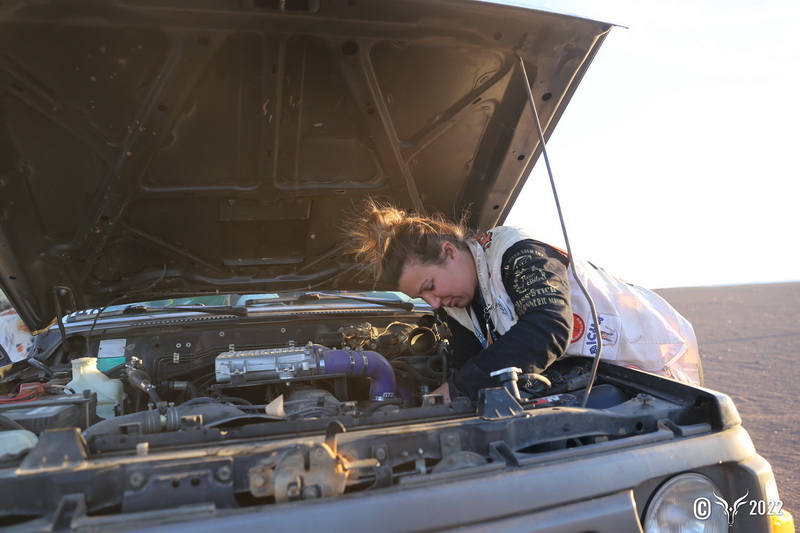 The Rallye requires some basic mechanics knowledge. You will need to know your vehicle, how to change a tire, use a pressure gauge and compressor, and check fluid levels. The rest is taken care of by our mechanics crew and included in your registration fee.
STEP 2: PRE-REGISTER TO SHOW YOUR COMMITMENT
We recommend pre-registering to make your participation official in the eyes of future sponsors, and because pre-registration gives you access to information and communication tools that will help you prepare for the event:
A pre-registration certificate to make your project more credible when you approach companies to sponsor you,
A dedicated, private online space for pre-registered teams where you will find photos, videos, a sample sponsorship presentation, a help manual for finding sponsors and more…
A 40-euros gift voucher for the MAIENGA STORE to purchase whatever you like,
Support and follow-up by our coaches (and optional monthly video meetings).
Pre-registration costs 400 euros* for the team and is deducted from your registration fee.
Your pre-registration can be transferred to any other edition of the Rallye (with no time limit) or other Maïenga event. If you should choose to cancel your pre-registration, an administration fee of 100 Euros* will be retained.
(*Other currencies: get in touch with your Team Contact)
STEP 3: FULL SPEED AHEAD ! REGISTRATION TIME
Closing date: February 1, 2024 (subject to availability)
Category
E-gazelle / 4×4 / Truck / Crossover / Crossover Hybrid
Registration for vehicle + driver and navigator : 15370 €*
Category
Quad / SSV
Registration for vehicle + driver and navigator: €14,790*
(*Other currencies: get in touch with your Team Contact)
REGISTRATION DISCOUNTS
PREMIUM OFFERS 2024 Edition
If you register from 16/12/2022 to 5/04/2023
Discount on your registration fee for the 2024 EDITION :
1500 euros
If you register from 6/04/2023 to 5/07/2023
Discount on your registration fee for the 2024 EDITION :
1000 euros
If you register from 6/07/2023 to 05/10/2023
Discount on your registration fee for the 2024 EDITION :
800 euros