Innovative from the start… a story that has been 30 years in the writing!
In 1990, Dominique Serra, was a young entrepreneur who had just started her own communications agency. The Haute-Marne Chamber of Commerce and Industry entrusted her with a task that she would end up pursuing all her life : to promote the courage, daring and strength of women.
She proposed to venture into terrain usually reserved for men: the world of rally-raids. This choice was far from insignificant: what better "male" sport than a rally to demonstrate the abilities of women in situations where you wouldn't expect to find them!
In 1990, the Trophée des Gazelles was born, with 9 teams on the start line. For more than 15 years, Dominique Serra would not allow herself to be discouraged by financial difficulties or criticism.
30 years later, the Rallye enjoys ever-increasing success, and continues to move forward and innovate with Dominique Serra at its helm.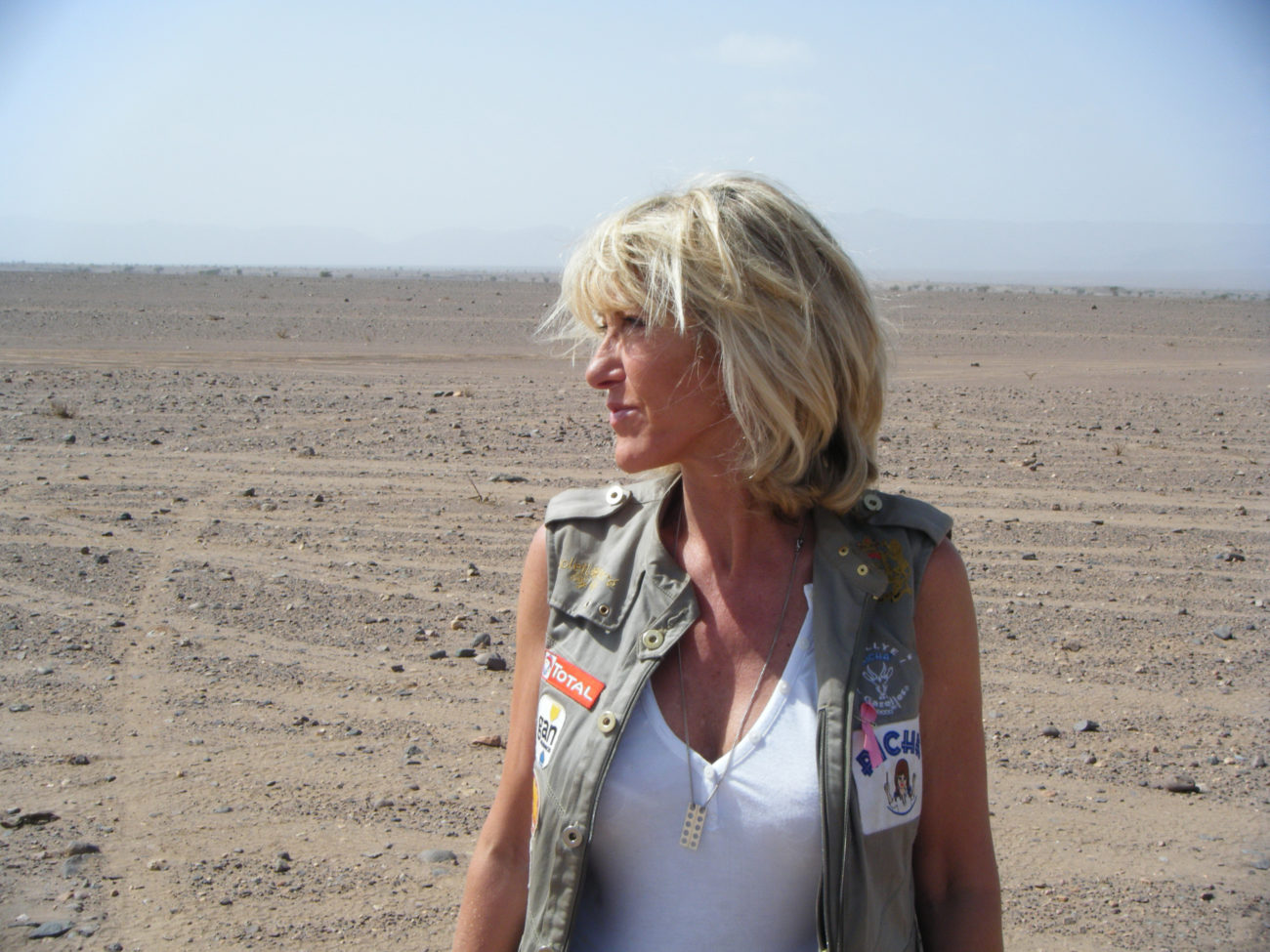 9 teams are at the start of the 1st edition of the Trophée des Gazelles
1st international teams on the event
The Moroccan company Aïcha becomes the title partner
This year, for the first time in its history, the competition, until then reserved for production 4x4s, will be open to quads, motorcycles and trucks. First participation of a motorcycle and quad team
1st medical caravan Cœur de Gazelles
+
Implementation of the satellite geolocation system IRITRACK
Truck team take part in rally for the first time
First participation for 3 teams in SUVs: 1 Land Rover and 2 Kangoo
Creation of the Crossover category
The Rally exceeds 100 registered teams
His Majesty King Mohammed VI honors the Rally by granting the Coat of Arms of the Kingdom
The Rally gets the standard ISO 14001:2004
Creation of a 100% electric category